Linda Reilly
Phone: 734-475-2401, x11
e-mail: clerk@lyndontownshipmi.gov
Office Hours: Tuesday and Thursday 10:00 AM to 1:00 PM
If these times do not work for you, please contact me at 734-475-2401, ext. 11 or 734-972-4222
One of the many statutory duties of the Township Clerk is keeping voter registration files and conducting elections. The below information applies to elections in Lyndon Township.
All elections for Lyndon Township residents are held at the Lyndon Township Hall located at 17751 N. Territorial Road, Chelsea, MI.
The Township polls open at 7:00 AM and close at 8:00 PM.

Election dates for 2022:
August 2, 2022  State Primary 
November 8, 2022 State General

Reminder:
Michigan Department of State
Bureau of Elections
Notice to Voters: Voter Identification Requirement in Effect
Every Michigan voter who offers to vote in the polls must comply with the requirement by showing picture identification or signing an affidavit attesting that he or she is not in possession of picture identification. (See MCL 168.523 for voter identification requirement.)
Voters can satisfy the ID requirement by showing a Michigan driver's license or a Michigan personal identification card.
Voters who do not possess either document may show any of the following forms of picture ID as long as it is current:
Driver's license or personal ID card issued by another state.
Federal or state government-issued photo ID.
U.S. passport.
Military identification card with photo.
Student identification with photo from a high school or an accredited institution of higher education.
Tribal identification card with photo
Voters without Picture ID
Michigan election law anticipates that not all voters will have picture ID. Voters who do not have
acceptable picture ID or forgot to bring acceptable picture ID to the polls can vote like any other voter by signing an affidavit Questions regarding the voter identification requirement can be directed to your local city or township clerk's office.
For more election related information, visit www.michigan.gov/vote
Once again, I would like to encourage every resident to register to vote. You can register to vote at any Secretary of State Office, County Clerk's Office or here at the Lyndon Township Hall. I am available Tuesday and Thursday, from 10:00AM until 1:00PM. Please contact me at (734) 475-2401 if these times do not work for you.
The right to vote is a privilege and we would like to see all our township residents exercise that privilege.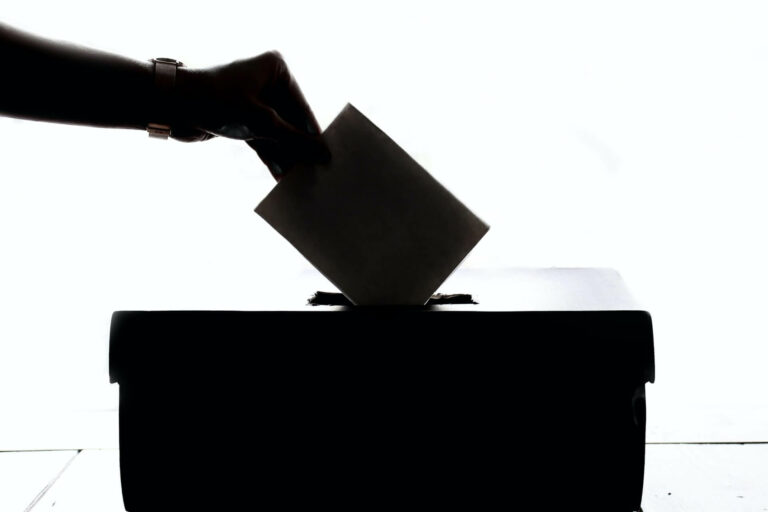 LYNDON TOWNSHIP REGISTERED VOTERS,
If You are registered to vote in Lyndon Township. This is the opportunity to Vote Absentee in any upcoming election there's no need to go to the polls on Election Day to have your vote counted.
Any registered voter may now apply to receive an Absent Voter Ballot as a consequence of the changes to the Michigan Constitution made by the passage of Proposition 3 in 2018. The advantages of voting absentee are multiple, including avoiding last-minute conflicts getting to the polls.
If you would like to vote absentee in upcoming elections, including the AUGUST 2nd and NOVEMBER 8th ELECTION simply "click" on the below link, download the application and either drop it off or mail it to the Lyndon Township Hall. We will add your name to our Permanent Absent Voter List. (if you are unable to download the application come to the Township Hall during business hours and ask for one.)
We will then mail you an Absent Voter Ballot Application prior to each election in Lyndon Township. When we receive your completed application, we will then mail you an Absent Voter Ballot.
It is not too late to vote early by casting an Absent Voter Ballot during the Nov. 8 General Election.
Township Clerks' office  is open this week: Tuesday, November 1 and Thursday,  November 3 from  10:00am to 4:00pm.  The office will also be open on Saturday, November 5,  from 9:00am to 6:00pm to receive in-person requests to register to vote and for voters who want to vote early by casting an absentee ballot. Absentee ballots can be issued until  5:00pm Saturday,  November 5.  
After 5:00 pm Saturday, November 5, voters can only get absentee ballots on Monday, but these ballots must voted at the Township Hall before 4:00pm Monday.
 All other Absentee ballots must be received by 8 pm on Election Day to be counted. Voters who are still in possession of their absentee ballot are encouraged to vote and return it in-person as soon as possible.
Absentee ballots can be delivered to the Absent Voter Ballot Dropbox at the  township hall at anytime  or directly to the Township Clerk's office during  hours listed above. 
It's important that ballots are returned to the proper location.
Voting absentee is a safe and secure way to ensure you have time to vote no matter what the demands on your time on the actual election day. Of course, if you decide you want to vote at the polls instead of voting absentee, you may always do so.
Thank you,
Lyndon Township Clerk