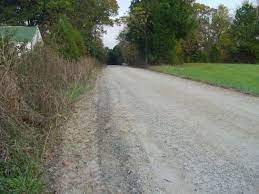 There are over 68 miles of roadways  in Lyndon Township 
Lyndon Local Roads Advisory Committee:
Lyndon Trustees have established the Local Roads Advisory Committee, the purpose of which is to provide Trustees with recommendations regarding long-term maintenance and improvement of the local roadways within Lyndon Township, including funding planning and prioritization, and identification of best practices. In addition, to communicate with Lyndon property owners and the general public regarding projects impacting local township roadways. The committee will meet at least quarterly. Meetings can also be viewed via Zoom; the link will be published in the formal notice of meeting.